Jordan and Ben Oakbrook Bath and Tennis Wedding
So funny story. I am grocery shopping one day and get a call from my dad that this woman he works out with might be reaching out to me for wedding photos. He had mentioned that Ben, whom I went to high school with, and his girlfriend work out with my parents. They also recently got engaged. He had wanted to for weeks go up to them and say that his daughter is a wedding photographer but didn't want to be pushy. Jordan actually randomly came up to him and asked if he was MY dad and wanted info :) And I was so happy that she did.
I mentioned in their engagement session post that Ben and I didn't really know each other much in high school. But I was so happy to get a chance to reconnect and meet Jordan. It was clear from day one these two were perfect for each other. As you scroll, you will see Ben get a little teary eyed during their ceremony when he sees Jordan for the first time and it was basically the sweetest thing ever.
I can't tell you how wonderful everyone was that day. Being a wedding photographer is such an interesting experience! We are brought in to one of the biggest moments of a couples' life and spent the majority of the day following them around to capture their special moments. Sometimes I get to meet them before, sometimes I don't. But often times, I spend more time with them on their wedding day then they do with each other. From the moment we walked in, everyone was so dang nice and welcoming. I felt like we had always been a part of the group! And to watch how excited everyone was for Jordan and Ben to be getting married, it was such a special thing to be a part of.
I mean, how could I not have fun with everyone, when one of their name signs was a shotski with their last name on it?? The Moser's know how to throw one great party.
So funny story about their party. Everyone was out on the dance floor and all of the sudden Old Town Road by Lil Nas came on. Everyone got SO excited. Imagine that look you get when your song comes on and then multiply it by everyone at the reception. I had never heard this song before because apparently I had been living under a rock up until that point. It was so fun to see everyone bust out their best dance moves for this song and sing along. Of course, being that this song is super catchy, I had to download it myself and now I love this song. AND I'm not even a fan of country.
This was just about a month ago and I am so excited for you two on this new adventure you are embarking on. Congratulations Ben and Jordan!! <3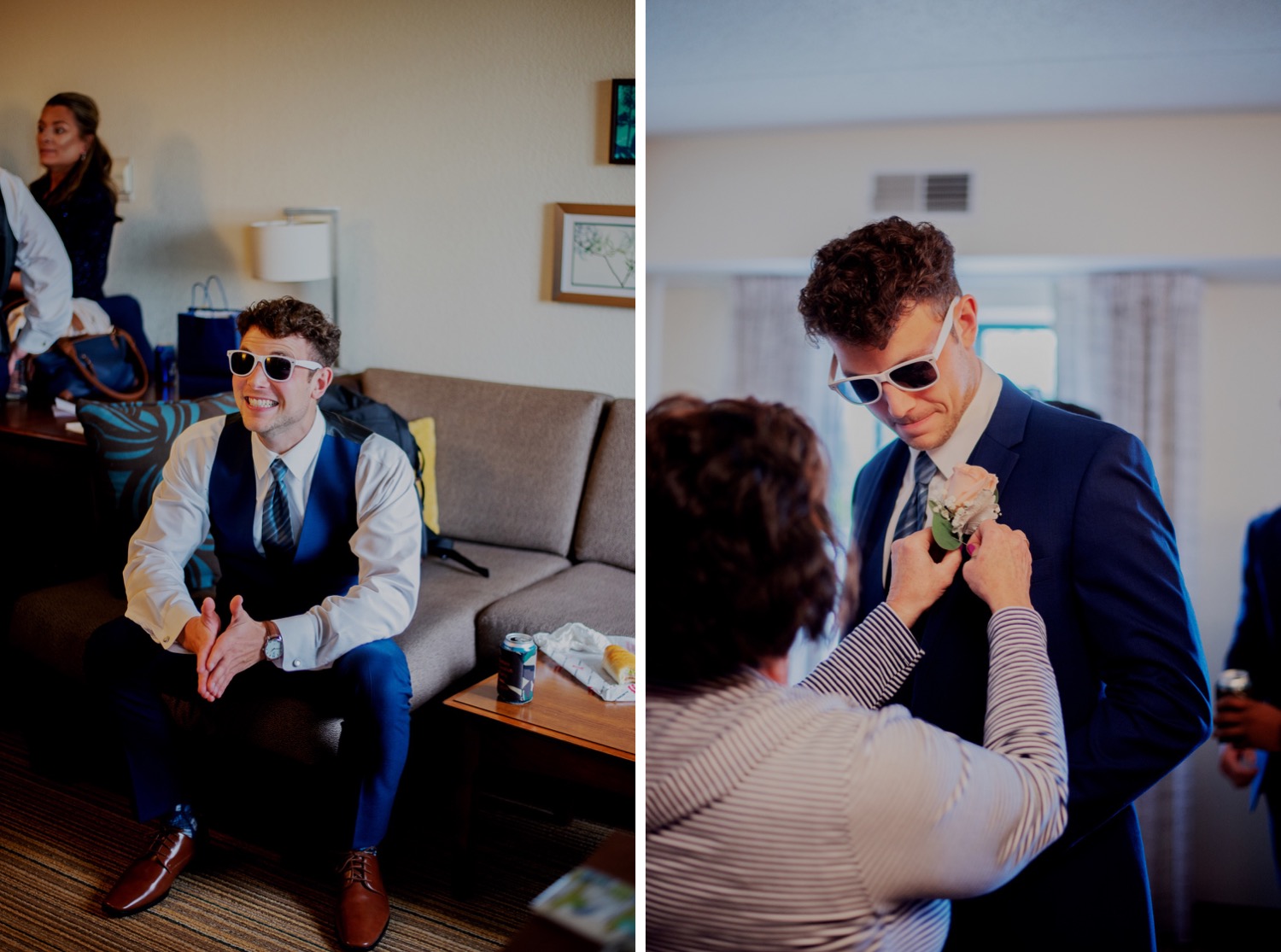 Mackenzie Maeder
Chicago photography, chicago photographer, wedding photographer, chicago wedding videography, Chicago wedding videography, wedding details, wedding, wedding reception, bridal party, bridal pary photos, oak brook bath and tennis, oakbrook, oak brook photographer, oak brook photography
Comment